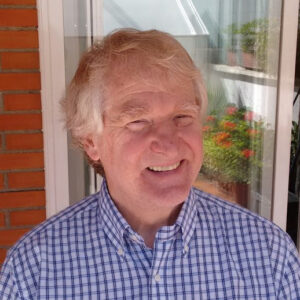 Policy advisor – Gerry Lawson
Gerry Lawson is a forester and ecologist with a background in tropical and temperate forestry and in subantarctic botany. He has long experience of environmental research issues in Europe, having worked on EU Research Projects relating to agriculture, bioenergy and environment since Framework Programme 1 (1984-87). Gerry has contributed to European agroforestry, climate and bioenergy policy issues over the past 20 years and was the main EURAF delegate on the Forest & Cork, Environment and Climate Change and CAP Civil Dialogue Groups during the past five years. He was responsible for international and open data policies at the UK Natural Environment Research Council, and Research Councils UK, and is a member of the UK Institute of Chartered Foresters and the UK Institute of Biologists. He was a Lead Author of the IPCC Good Practice Guidance for Land Use Land Use Change and Forestry, and has published extensively on agroforestry, forest ecology, biological wastewater treatment, polar ecology and tropical forestry. He is currently leading or contributing to the agricultural/environmental policy work packages in three Horizon Europe projects (DigitAF, DISTENDER, ResAlliance), and is closely involved with CAP Strategic Plans, including monitoring issues.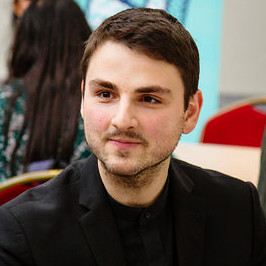 Secretary General – Constantin Muraru
With a background in environmental sciences and international affairs, Constantin Muraru is the Secretary General of EURAF. Previously, he worked as Senior Policy Adviser at IPIFF (International Platform of Insects for Food and Feed), focusing on strategic communications and political advocacy with a focus on the protein transition. With an interest in agri-food sustainability across the food supply chain, Constantin was involved in a wide range of EU and international activities, such as the 'Commission on insects' of the European Federation of Animal Science (Davos, 2021), the development of FAO reports (Looking at edible insects from a food safety perspective, Rome – 2021; Guidelines for Sustainable Aquaculture – 2021), while also leading IPIFF's involvement in the United Nations Food Systems Summit. 
At EURAF, he is in charge of EURAF's activities in the Brussels bubble, working (among others) on advocacy towards the EU institutions and fundraising activities.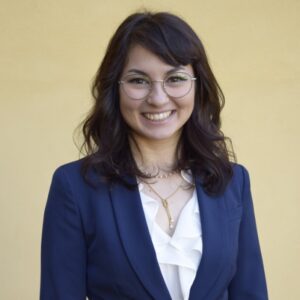 Extension officer- Margherita Tranchina
Margherita Tranchina has a background in agricultural sciences from Scuola Superiore Sant'Anna and has worked as a research assistant analyzing the carbon footprint of extensive beef cattle and conventional dairy systems in the Tuscany region. She was previously a BlueBook trainee at DG-AGRI and is currently completing a PhD in Climate Change and sustainable development focusing on the obstacles to the application of agroforestry practices in Europe. As an extension officer at EURAF, she collaborates on different tasks including advocacy, communication and policy monitoring.